Minh Du Poultry Breeding Company Limited specializes in researching, selecting, creating and producing local native chicken breeds. Currently, we are accounting for more than 20% of the total market share of Vietnamese local native chicken breeds and is the largest supplier of local native chicken breeds (or called "Ga Ri") in Vietnam.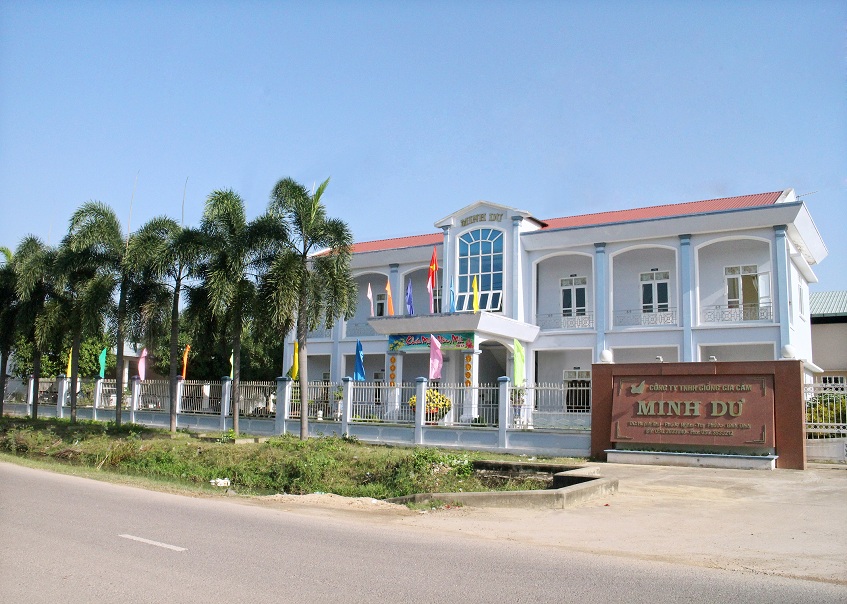 Starting from a family breeding farm in Huynh Mai hamlet, Phuoc Nghia village, Minh Du Poultry Breeding Company Limited was founded in 2006. Through the process of investment and development, until now Minh Du Poultry Breeding Co., Ltd. has owned 02 chicken breeding farms and 02 poultry hatcheries with modern equipment of the latest technology.
With more than 30 years of investing in research, selection, creation and development, Minh Du one-day-old selected local native chicken breeds were certified as typical agricultural products for 5 consecutive years in 2013, 2014, 2015, 2016 and 2017. All 03 sets of MD1.BĐ, MD2.BĐ, and MD3.BĐ breeds were awarded the title of Vietnam's animal husbandry golden products in many elections. Especially, the MD1.BĐ breed ranked first in the TOP 10 Vietnam's animal husbandry golden products. These breed sets were recognized as a new technological and technical advance by the Vietnam's Ministry of Agriculture and Rural Development, awarded the title Vietnam's Agricultural Gold Brand by Vietnam's General Council of Agriculture and Rural Development, and awarded the title of Product and Brand of High Quality by Vietnam's Quality Institute. Additionally, Minh Du breeding chicken brand was certified as a 5-star brand by Binh Dinh Provincial People's Committee at the OCOP product evaluating and ranking competition in Binh Dinh province in 2019.
Up to now, the company has invested in intensive production in the direction of high technology and been certified by Binh Dinh Department of Science and Technology as a Science and Technology Enterprise, and is the only one in Binh Dinh province getting this certification. The system of modern chicken houses has been built according to the most advanced technology complied with the international standards. This closed-house type is constructed according to the criteria of biosecurity and equipped with a cooling system controlling the temperature and humidity inside the house to suit the growth requirements of the chicken as well as with a fully automatic feeding and drinking system.
In addition, the poultry hatchery of the company is invested in a large scale and modern with a capacity of 4 million one-day-old chicks/month. This hatchery is fully equipped with automatic setters and hatchers of the latest generation in the world. The cooling system adjusts the temperature and humidity of the air as desired to ensure the best health for the one-day-old chick. With the system of fully automatic setters and hatchers as well as the strict quality controlling staff team, it is ensured to supply the customer with high quality chicken breeds. Additionally, one-day-old chicks are also vaccinated with Marek's vaccines at the hatchery by a system of automatic vaccinating machines and a team of professional technicians before selling.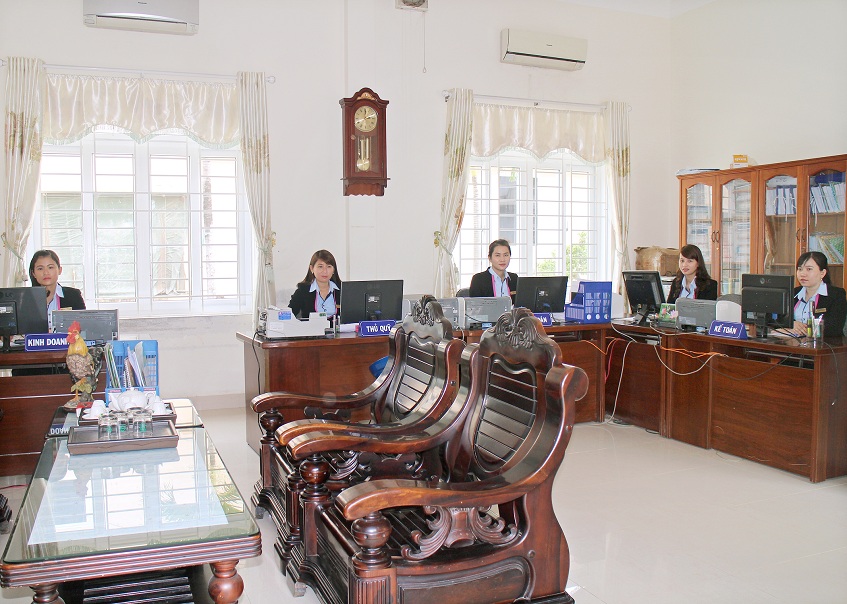 Currently, the company's flock reaches totally 680,000 parent (PS), grandparent (GP), and grand-grandparent (GGP) chickens. The breeding chicken flocks are fully vaccinated according to common standards of breeding chickens. Disease prevention and biosecurity measures are strictly carried out to ensure that the PS stock is free of diseases in order to help the commercial chicken breeds get enough antibodies and not be transmitted the pathogens from their parents. With the hatching capacity of 4 million chicks/month, Minh Du one-day-old chicken products are available in all parts of the country and are exported to serve the growing demand of chicken raisers.